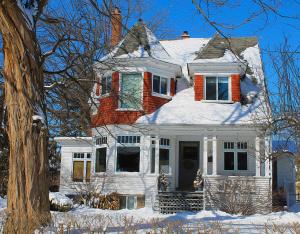 Weston, ON –This week, spring is in the air and the neighbourhood you live in is finally showing signs of snow melting and temperatures rising. But just before you go badmouthing all that came with this past winter, local fine art photographer, Nina Silver reminds us that with all that frigid air and those huge mounds of snow came several moments of stunning beauty in the neighbourhood where she lives.
Nina is a third generation Torontonian who loves to photograph all this city has to offer. This might explain why one of her new subjects is the look of many of the homes between William Street and Church Street, just east of Weston Road, in what use to be the Old Village of Weston.
Smitten with its charm, Nina moved to Old Weston Village only two years ago. Since then she has spent hours walking through the old tree-lined streets, taking long hikes and bike rides along the Humber River trail, and capturing hundreds of images of the parks and homes near her house. Whenever the...